The 2017 conference material is not available yet. Below is an example from our 2016 VenueConnect in Minneapolis.
While in Minneapolis, plan to go behind-the-scenes for private tours filled with the nerdy details we all love.
U.S. Bank Stadium Tour
9:00 AM and 11:00 AM
U.S. Bank Stadium, owned and operated by the Minnesota Sports Facilities Authority, is a multi-purpose stadium and home to the Minnesota Vikings. The 65,400 seat stadium is located in the heart of Minneapolis, Minnesota. With 137,000 square feet on the stadium floor and six club spaces throughout the building, this state-of-the-art facility will host prominent national and international programming including the Minnesota Vikings, concerts, family shows, college and high school sporting events, conventions, trade/consumer shows, and corporate or private meetings and other community events.
**Buses will depart from Hilton Minneapolis 11th Street entrance at 8:45am for the 9:00am tour and 10:45am for the 11:00am tour.**
Target Center Arena Tour
9:00 AM
Located in the heart of vibrant downtown Minneapolis, Target Center has received regional, national and global recognition for being one of the foremost arenas - ranking #17 in the world by Pollstar in 2014!  Managed by AEG Facilities – one of the leading sports and entertainment presenters in the world – Target Center is home to the NBA's Minnesota Timberwolves and two-time WNBA Champion Minnesota Lynx, and hosts the hottest concerts, family shows, and special events each year.
**Everyone will meet at Target Center in the Main Lobby.  It's located on street level off of First Avenue (between 6th & 7th street)**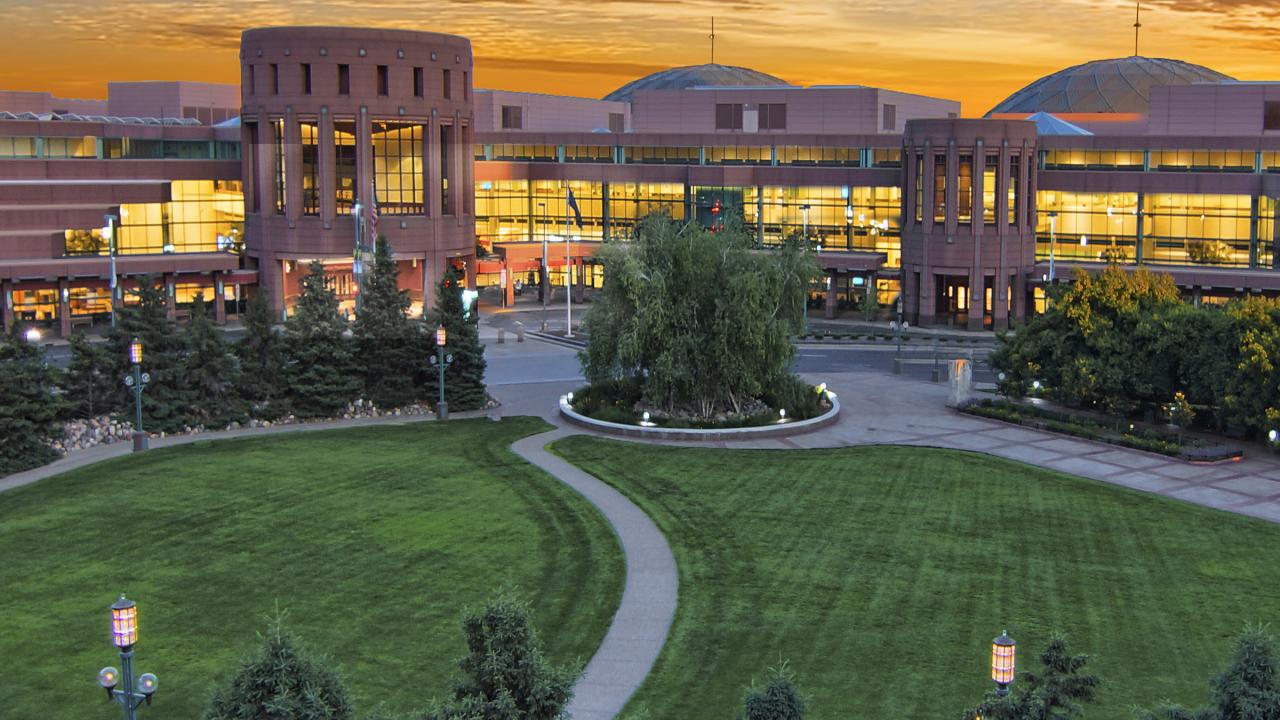 Minneapolis Convention Center Tour
9:00 AM
The Minneapolis Convention Center (MCC) is the largest indoor, contiguous convention center in the Upper Midwest. It
has a quadruple-domed roof and because of its volume can host multiple events on the same day. 
**Please meet at the Convention Center by the Visitor Information Center in the Main Lobby near the Ballroom by 9:00am.**
Guthrie Theater & State Theatre Tour
9:00 AM
The Guthrie Theater, founded in 1963, is an American center for theater performance, production, education and professional training. By presenting both classical literature and new work from diverse cultures, the Guthrie illuminates the common humanity connecting Minnesota to the peoples of the world.
The State Theatre, which seats 2,181, opened in 1921 and was then considered the most technologically advanced and elaborate theatre in the United States. It was designed by Chicago architect J.E.O. Pridmore in a free Italian Renaissance style and boasted the first well-driven air conditioning system in Minneapolis. The original stage floor was glass, lit from underneath to create stunning visual effects.
**Buses will depart from Hilton Minneapolis 11th Street entrance at 8:45am.**