VenueDataFrank dreams in columns and rows.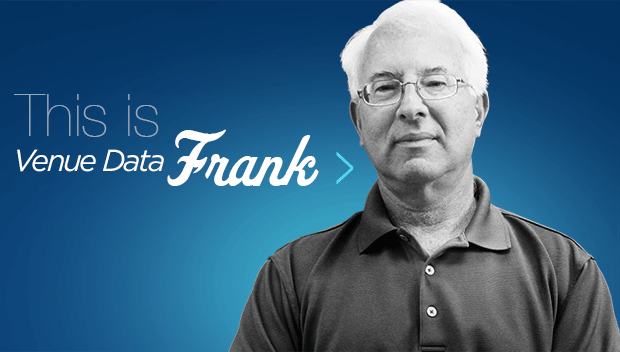 He has immersed himself in the data of hundreds and of venues, and has emerged with the glow of a man that has seen the hidden knowledge of a thousand Excel files.
He sees trends invisible to the lone manager and intelligence unavailable to the casual observer. Deep in the back corner of IAVM Headquarters he mines, unearthing the competitive intelligence essential to the journey of every IAVM member seeking the path of informed decision making.
He is Venue Data Frank, and he is eager to connect you to the wealth of data awaiting the savvy venue professional. Follow @VenueDataFrank on Twitter for great dispatches from his data-mind, or use the contact form to the right for help with any and all of your venue data needs.
Talk to Frank
Questions about salaries, staffing,expenses, or renovations at venues similar to yours? VenueDataFrank can help connect you to everything you need within VenueDataSource.