Travel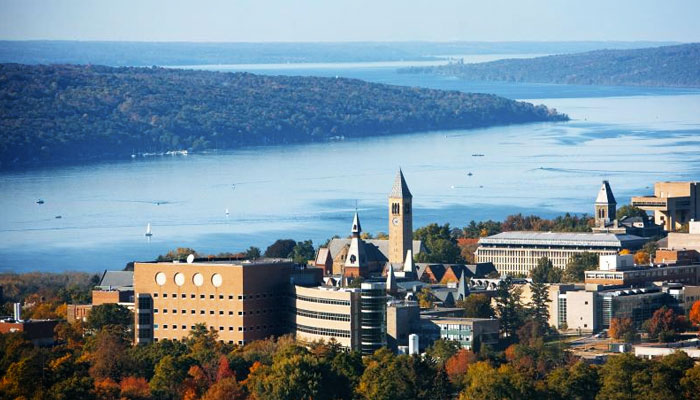 You may fly into Ithaca Tompkins Regional Airport and the Statler Hotel offers a complimentary shuttle service from the airport, when scheduled ahead of time. 
An alternate airport, Syracuse Hancock International Airport, is larger and may offer better flight options. You may drive to Cornell University or take a car service. IAVM offers SES students a discount on car rental through Avis. The drive takes approximately 1 hour in normal traffic. Driving directions can be viewed here.
You can also schedule transportation to and from Syracuse Hancock International Airport with Ithaca Airline Limousine. Ithaca Airline Limousine is a locally owned transportation service in Ithaca, NY that offers sedan services and vans to assist with your transportation needs. You can find more information here. All reservations must be made at least 24 hours in advance via telephone. Please call (855) 349-0084 to make your travel arrangements.
Airfare Discounts
United Airlines is pleased to offer discounts of 2% to 10% off published fares for travel. Choose your flight times, and access your meeting discounts here. Offer Code ZXJF421547

Delta Airlines is also offering discounts up to 10% on applicable fares. Reservations and ticketing are available here. Offer Code NMPBC
Avis Discount
Avis is providing SES students with a 5% discount. Please use Avis Worldwide Discount (AWD) Number J097307 when calling Avis directly at 1-800-331-1600 to receive the best car rental rates available or you may reserve cars online by using this link.