Faculty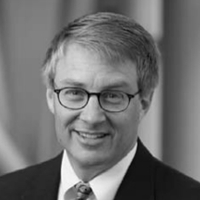 Rob Kwortnik, Ph.D.
Associate Professor, Cornell School of Hotel Administration
Dr. Rob Kwortnik is an Associate Professor of Services Marketing in Cornell University's School of Hotel Administration. He joined the faculty after earning his Ph.D. in Business Administration from Temple University's Fox School of Business in 2003. He also earned a BA in Journalism from Temple and an MBA from California State University, Northridge.
Dr. Kwortnik's research focuses on consumer behavior in service contexts, with special attention to service experience management. He has published in the Journal of Marketing Research, Journal of Service Research, International Journal of Research in Marketing, and the Cornell Hospitality Quarterly, among others. Dr. Kwortnik is also a recognized expert on the leisure cruise industry. Among the courses he has taught are services marketing and customer experience management, marketing management for services, and consumer behavior; he has been honored numerous times as a Teacher of the Year by students at the School of Hotel Administration.
Prior to his career in academics, Dr. Kwortnik held a number of professional positions in marketing, and was a travel industry consultant. In addition, he developed sales and marketing training programs for Marriott International, the American Automobile Association, the Los Angeles Convention and Visitors Bureau, Cruise Lines International Association, and the National Tour Association.
Among Dr. Kwortnik's writing credits, he is the lead author of a Harvard Business School case on Carnival Cruise Lines (2005) and of the textbook, Essentials of Travel Packaging: Creating, Marketing, and Managing the Travel Product (Lexington, KY: National Tour Association, 1998). From 2012-2013, Dr. Kwortnik served as the Academic Director of the school's Center for Hospitality Research.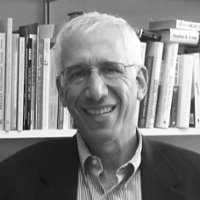 Michael Oshins, Ed.D.
Associate Professor of the Practice, Boston University School of Hospitality Administration
Michael Oshins has been a faculty member of Boston University School of Hospitality Administration for over two decades. He was the first member to earn the title of Associate Professor of the Practice at the school. Mike has taught a dozen different courses at SHA, including Marketing, Service Quality & Human Resource Management and Leveraging Technology in Hospitality &Tourism. He currently teaches all incoming freshmen an overview of the industry with a focus on customer service and the senior capstone course in Hospitality Leadership.
Mike holds a doctorate in Human Resource Education from Boston University, a masters in professional studies in Hotel Administration from Cornell University, and a bachelor of arts in Literature and Rhetoric from Binghamton University of New York. His doctoral research involved developing an industry competency model for hotel managers – identifying the knowledge, skills and traits that distinguish great versus good hotel managers.
Mike is the current editor of the Boston Hospitality Review, an interdisciplinary journal devoted to scholarship and reflection about the theory and practice of hospitality as a business activity and cultural phenomenon. He has been published or cited for his industry expertise in numerous media outlets, including The Cornell Hotel & Restaurant Quarterly, New England Hotel Magazine, New York Times, Los Angeles Times, Boston Globe and CBS.
While on faculty at BU, Mike is actively involved with industry consulting practices, speaking engagements and board involvement. He was an associate for The Spire Group / The TQM Group, a Boston-based consulting firm specializing in total quality management for service organizations. Mike was also an associate with Heath & Company of Atlanta, GA, a hotel consulting company focused on labor management, operational efficiency and quality; his clients included Holiday Inn, Sheraton, Westin, and independent hotels. In 2015 Mike had the honor of representing the Cornell School of Hotel Administration for an executive education session on strategic leadership for AMLAK Corporation and the Qatar National Convention Center management team in Doha, Qatar.
Prior to his career in academia, Mike was Vice President of Integer Dynamics. A hospitality industry consulting company, Integer Dynamics focused in operational and technology-based productivity and quality consulting services for luxury hotel companies. Mike's operational experience includes hotel, restaurant, quick-service, and country club segments, highlighted by work at the iconic Waldorf-Astoria in New York.
As a Faculty Instructor at Harvard University School of Continuing Education for 14 years, Mike's Hotel & Restaurant Management graduate course earned the top 10% of course evaluations every year. As an adjunct faculty member at Brandeis Graduate School of Economics and Finance, he taught a Service Management course for six years, consistently earning among the highest course evaluations. He was also nominated multiple times for the university-wide Metcal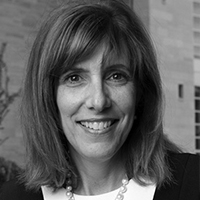 Kate Walsh, Ph.D.
Interim Dean and E.M. Statler Professor, Cornell School of Hotel Administration
Dr. Kate Walsh is an Associate Professor of Management at the Cornell University School of Hotel Administration and is currently serving as the Interim Dean. She received her PhD from the Carroll School of Management at Boston College and her MPS degree from the Cornell School of Hotel Administration. She holds a Bachelor of Science in accounting from Fairfield University.
Dr. Walsh's primary research examines the intersection of career theory, identity, and organizational relationships. She also conducts research examining the role of strategic initiatives on organizational performance. In addition to contributing to numerous books, she has authored articles that are appearing or have appeared in outlets such as Journal of Management, Journal of Organizational Behavior, Journal of Service Research, Journal of Vocational Behavior, Human Resource Management Review, Organization Science, Career Development International, The Service Industries Journal, Trends in Organizational Behavior, Research in Management Consulting, Journal of Applied Behavioral Science, The Learning Organization, International Journal of Hospitality Management, and Cornell Hospitality Quarterly.
Dr. Walsh has taught courses in Career Planning, Leadership and Organizational Behavior at both the undergraduate and graduate levels. In addition, she also teaches Career Planning, Leadership, Ethical Decision Making, Diversity and Cultural Awareness, Leveraging Conflict and Managing People in executive education courses.
Dr. Walsh's previous work experience includes the Director of Training and Development for Nikko Hotels International, Corporate Training Manager for the former Bristol Hotels, and Senior Auditor for Loews Corporation. Dr. Walsh is also a former New York State Certified Public Accountant.