Welcome to the 2016 Performing Arts Managers Conference, where your success, expertise, and network are center stage.
PAMC 2016 is focused on you—your skillset, your venue, your guests, your career. Join peers, colleagues, and experts for exceptional education, immersive bootcamp sessions, and Texas-sized networking at the essential conference for performing arts managers.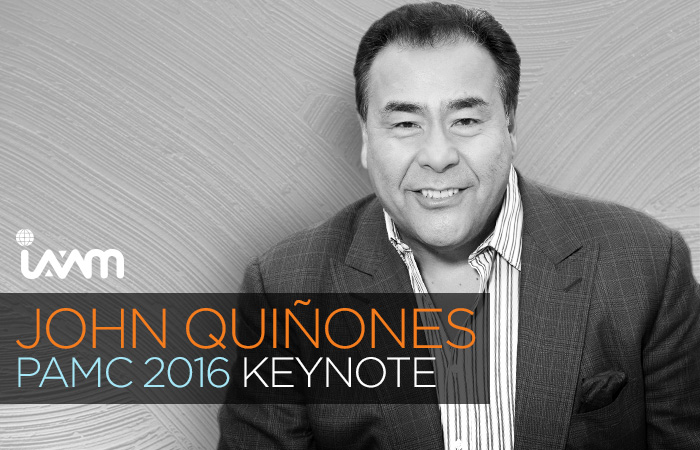 PAMC 2016 announces an unforgettable keynote presentation from seven-time Emmy award-winning ABC News Anchor, John Quiñones. 
Quiñones has won seven national Emmy Awards for his "Primetime Live," "Burning Questions" and "20/20" work. He was awarded an Emmy for his coverage of the Congo's virgin rainforest, which also won the Ark Trust Wildlife Award, and in 1990 he received an Emmy for "Window in the Past," a look at the Yanomamo Indians. He received a National Emmy Award for his work on the ABC documentary "Burning Questions—The Poisoning of America," which aired in September 1988, and was also honored with a World Hunger Media Award and a Citation from the Robert F. Kennedy Journalism Awards for "To Save the Children," his 1990 report on the homeless children of Bogota. Among his other prestigious awards are the First Prize in International Reporting and Robert F. Kennedy Prize for his piece on "Modern Slavery -- Children Sugar Cane Cutters in the Dominican Republic."